Understanding TSRP: Toyota's New Pricing Approach
Blog
Oct 23rd, 2023
What Is TSRP? Explaining Toyota's New Pricing Display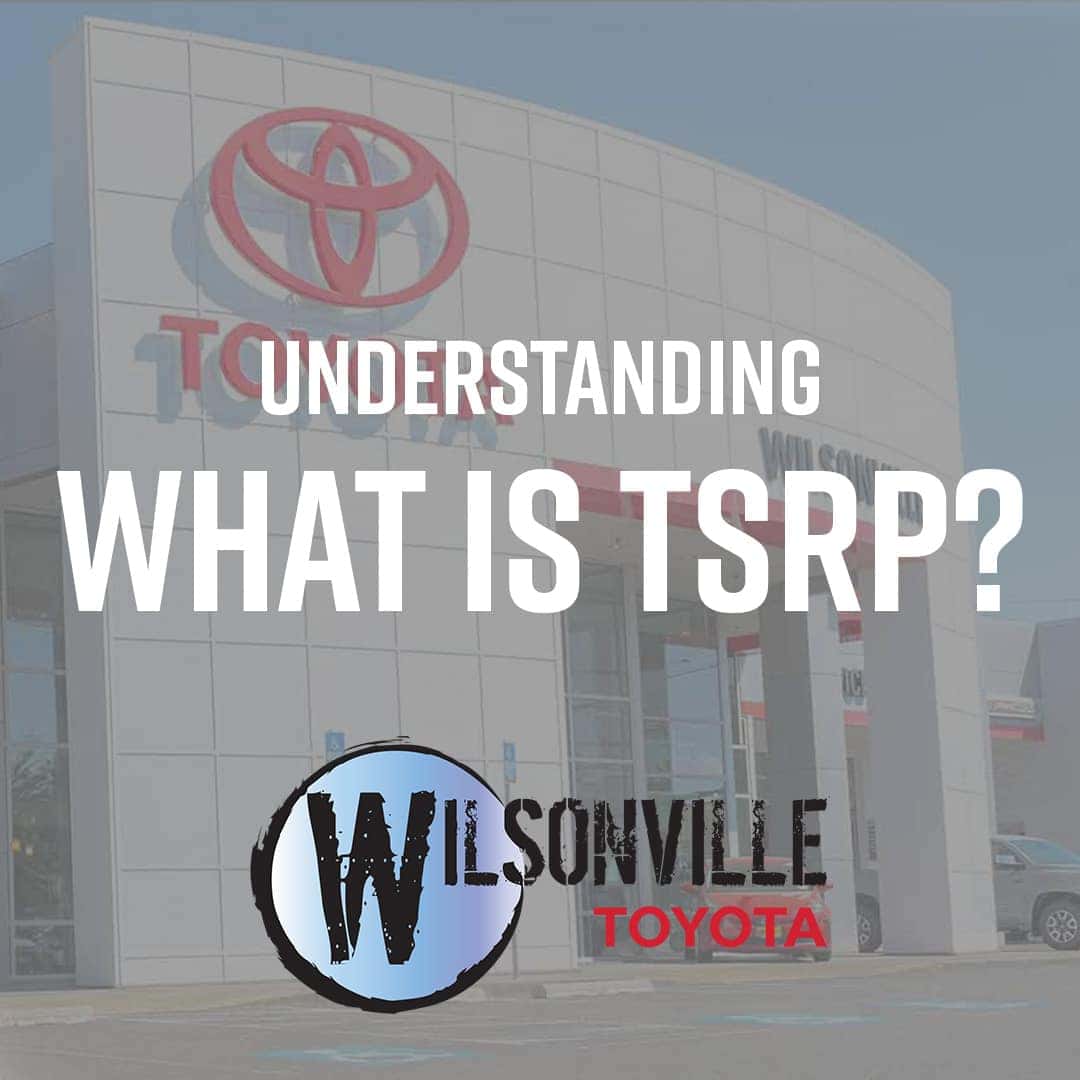 You may have noticed that Toyota has recently started using TSRP for their prices on their new inventory, leaving people to wonder, what does TSRP stand for? TSRP (Total Suggested Retail Price) is a new way Toyota is displaying pricing that gives a full picture of what you are paying, including base + dealer-added options + delivery, processing, and handling fee + taxes. "Total Suggested Retail Price " is the new way Toyota is going about displaying pricing at your local dealerships so you, as the consumer, have an accurate knowledge of pricing before going through the complete sales process.
What is the difference between TSRP and MSRP?
The difference between TSRP and MSRP all comes down to the addition of delivery, processing, and handling fees. At the lowest level, Base MSRP, you only get the price of the vehicle if it was sold as is. MSRP includes factory and/or distributor installed options. Where TSRP includes all the prior and delivery, processing, and handling fees. This price will vary by dealership based on location and distance from delivery ports or the nearest manufacturer.
TSRP (Total Suggested Retail Price) is a way of fully encompassing the price that is paid by the customer. TSRP has been displayed on window stickers for some time now, but Toyota finally made the decision to include it on the online listings. This change has left many consumers confused, wondering why they would make this change. Simply, it is a way to be more transparent about pricing that may not have been as clear before.
Clarifying Pricing Changes: TSRP's Impact
This change may come as a shock, especially when browsing new inventory. It may look like prices have inflated once again, but rest assured the prices have not changed. Instead, you now will have a full understanding of what you will be paying for before you begin the sales process.
Understanding Window Stickers: TSRP's Presence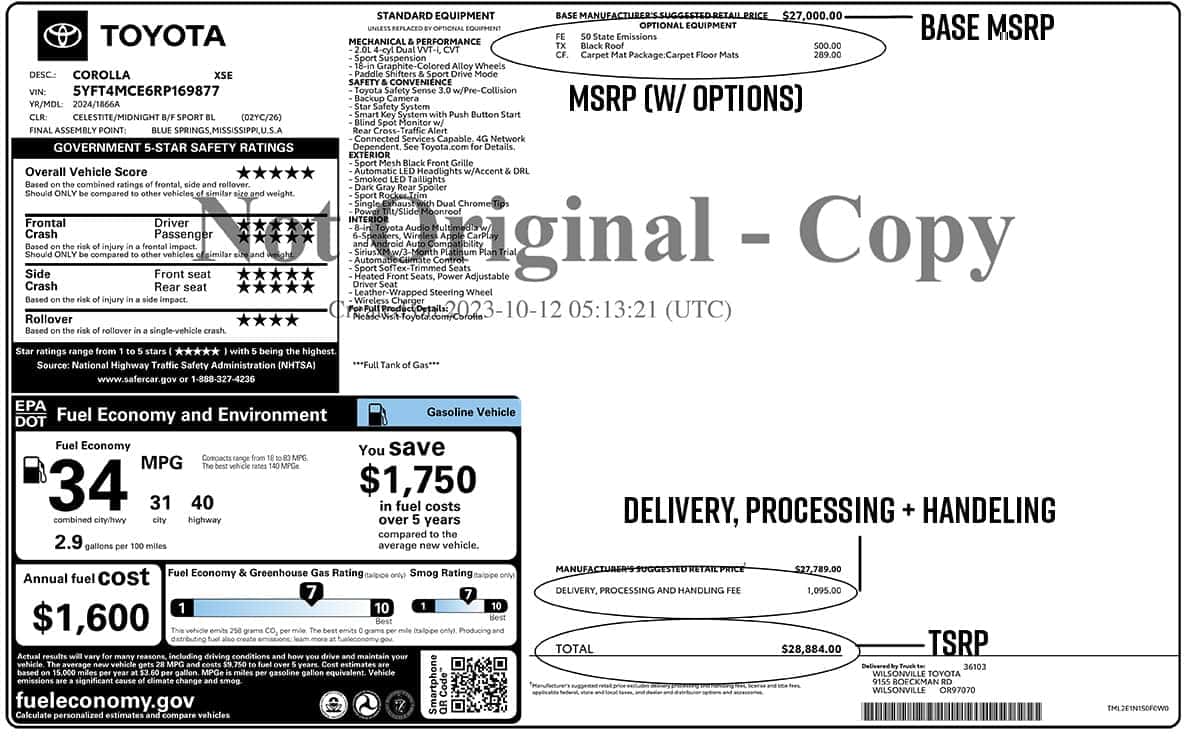 If we take a look at some examples of window stickers, we can see that TSRP is included not only with Toyota but with other car manufacturers as well. Window stickers are actually viewable on wilsonvilletoyota.com when clicking into new inventory, and selecting the "factory window sticker" button unde the vehicle you are looking at, but it is not a common practice for consumers to look at window stickers online. TSRP makes this easier, so you don't have to search for all the details.
How to Access Window Stickers at Wilsonville Toyota
Click into new inventory.
Find the vehicle you want to view.
Click the "Factory Window Sticker" button below the vehicle
View the window sticker.
The Truth About TSRP, and Toyota's Disclaimer
TSRP is not a dealer-specific add-on. These prices come directly from the manufacturer and distributor. When looking at the Toyota disclaimer for TSRP, we can see this to be true.
"TSRP or Total MSRP is defined as Manufacturer's Suggested Retail Price, including manufacturer and distributor installed options plus the manufacturer's delivery, processing, and handling Fee(s). It is noted as TOTAL on Toyota's window sticker for every new vehicle."
TSRP Benefits for Consumers
We don't know why Toyota made the decision to change MSRP to TSRP, but we can agree it is a better tool for consumers while shopping for new vehicles. This should eliminate shock value when it may not have been clear before these delivery, handling, and processing fees were included. While the dealership has no control over these add-ons, we now have the ability to be more transparent so you know what you are paying for, giving a full comprehensive price right out of the gate.