8 Popular Toyota vehicles you won't see in North America
Blog
Nov 16th, 2022
Toyota is a company that is world-renowned for their quality vehicles, state of the art technology and time-tested durability. With a growing lineup, Toyota has many models to offer consumers across the globe, but not every market offers the same models that we are used to seeing on the road here in North America. One model that is exclusive to North America would be the almighty Toyota Tundra—so, what kinds of vehicles are exclusive to other countries? Check out these 8 amazing vehicles you won't find at your local Toyota dealership.
2023 Toyota Vellfire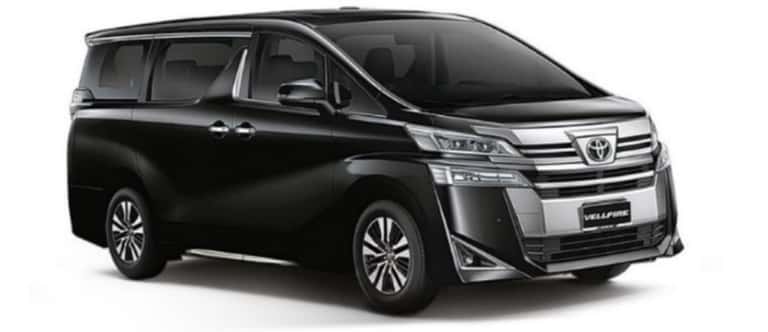 MSRP: 4,306,000¥ (JPY) | MSRP: $116,830 (USD) | MSRP: $158,333 (CAD)
The Toyota Vellfire is counted in the most luxurious cars that Toyota has to offer as a whole. This vehicle is sold in Japan, East Asia and most Middle Eastern countries and is one of the brand's best-selling vehicles overseas. The Toyota Vellfire has much space and is easily able to comfortably site eight people at a time and much like the familiar Toyota Sienna minivan, this large vehicle is also a hybrid.
The 2023 Toyota Agyo X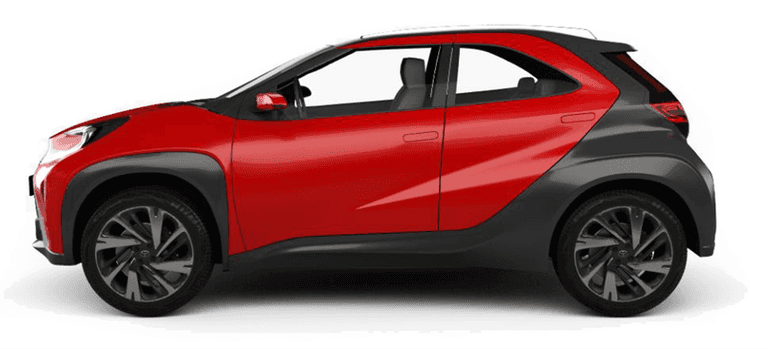 MSRP: £14,805 (EUR) | MSRP: $18,600 (USD) | MSRP: $25,235 (CAD)
The Agyo X is one of Toyota's newest additions to their growing lineup and is exclusively sold to the European market. The "X" is pronounced "Cross" to define the vehicle as a crossover, similar to the Yaris Cross and the Corolla Cross. Despite its easy affordability, the Aygo X is marketed as a higher-end vehicle in the A-segment class.
2022 Toyota Century


MSRP: 20,080,000¥ | MSRP: $208,973 (USD) | MSRP: $283,210 (CAD)
Often referred to as the Rolls Royce of Toyota vehicles, not just anybody drives a Toyota Century. This vehicle is the flagship luxury vehicle of Japan and is even the official state car currently used by the Emperor. The exterior styling of the Century has remained almost completely unchanged since its introduction in 1967. Its appearance is iconic in Asian countries and is most often painted black. This vehicle is exclusively sold in Japan and is only available for export overseas once the vehicle was manufacture at least 25 years prior. That means the oldest Toyota Century legal to import to North America would have been manufactured in 1997.
The 2022 Toyota Glanza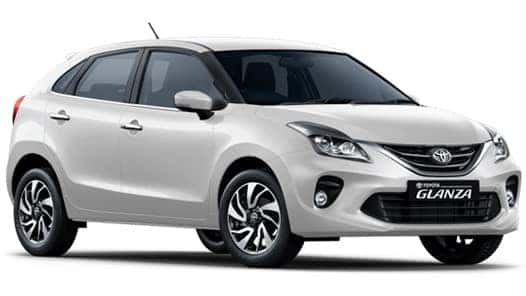 MSRP: Rs.6.59 Lakh (INR) | MSRP: $10,500 (USD) | MSRP: $14,243 (CAD)
The Toyota Glanza is a hatchback sold within the Indian market and isn't available anywhere else in the world. Often compared to the Corolla Hatchback, this model has only been around since 2019 and has quickly become one of Toyota's best-selling vehicles in the region due to its affordability, style and spacious interior. Not to mention, the vehicle gets great mileage, at 22.5 Km/l (around 52 mpg).
The 2023 Toyota PIXIS Joy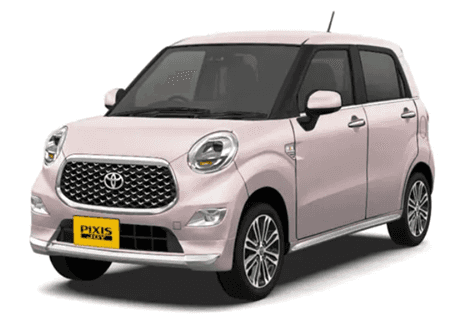 MSRP: 1,738,000¥ (JPY) | MSRP: $11,873 (USD) | MSRP: $16,090 (CAD)
The oh-so modest Toyota PIXIS Joy is a series of "microvans" manufactured by Daihatsu and sold under the Toyota marque, both of which are owned by Toyota Motor Corporation. This tiny vehicle can fit up to four passengers and is one of the most inexpensive Toyota models sold within its home country of Japan. While it doesn't have much trunk or storage room to offer, its small, lightweight design will get you approximately 47 MPG and keeps drivers cruising through the city with ease.
2023 Toyota C+Pod


MSRP: 1,650,000¥ (JPY) | MSRP: $19,800 (USD) | MSRP: $26,833 (CAD)
The Toyota C+pod is a two-seat, ultra-compact battery electric vehicle sold in East Asia. Initially, the vehicle was exclusively sold to corporate users, local governments, and other organizations in Japan. It would later be available for ordinary consumers to purchase in 2021. The vehicle remains popular for those living in the city and has been an affordable EV option for those looking to make the switch to electric.
The 2022 Toyota Proace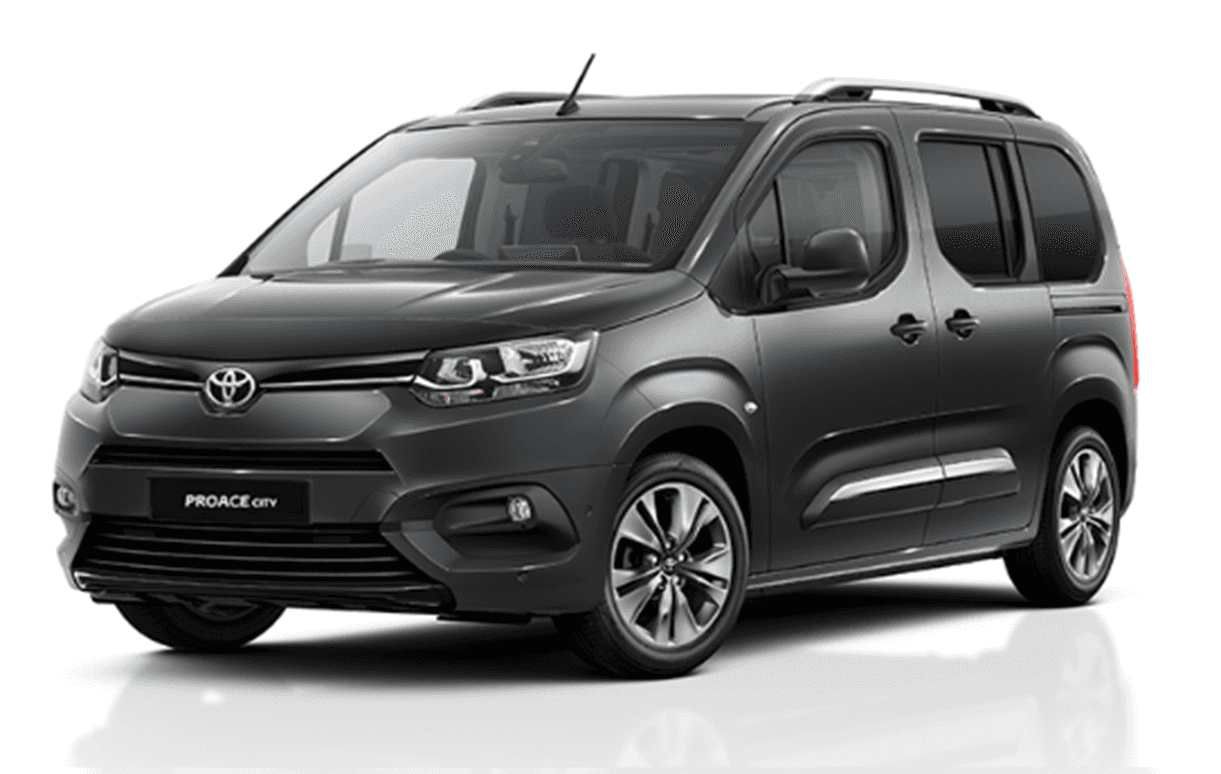 MSRP: £14,805 (EUR) | MSRP: $18,600 (USD) | MSRP: $25,235 (CAD)
The Proace is a small van which is often used for commercial purposes and has both Hybrid and full electric versions. This van offers a more comfortable driving experience than similar sprinter-style vans, class-leading payload of 2,600lbs/1,200Kg and was the winner of the 2021 and the 2022 Best Small Van award at Parkers. (https://www.parkers.co.uk/)
The 2022 Toyota Prado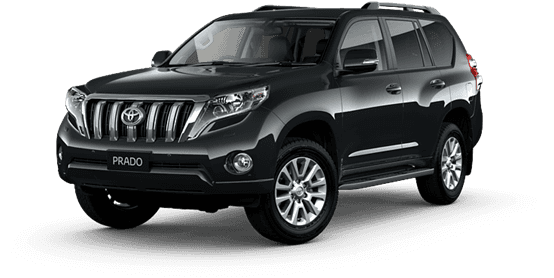 MSRP $60,830 (AUD) | MSRP: $39,013 (USD) | MSRP: $53,234 (CAD)
The Toyota Prado is sold within most markets, from Africa, Australia, South America and all parts of Asia. This vehicle is under the Toyota Land Cruiser umbrella, but smaller and considered more of a luxury SUV. The Prado can sit up to seven passengers and is built to traverse over difficult terrains with ease. This model is particularity popular in regions like Africa and Australia, which have more diverse landscapes that can be effortlessly navigated with the Toyota Prado.
There are many different models that aren't sold within North America for a variety of different reasons— Most of which can be boiled down to customer needs based off geographical characteristics, as well as cultural and economic differences. Are you familiar with any popular vehicles not sold in North America? Feel free to share in the comments bellow!