Can my Electric Vehicle go Off-Road?
Blog
Jul 7th, 2022
When you think about electric vehicles, what comes to mind might be something like a smaller car that quietly cruises along through the city, zipping up and down the boulevards with a charging station nearby in any direction— Right? Have you ever wondered if you could take your electric vehicle off the main road? In this article, we investigate the niche EV off-roading communities and events, as well as the unique benefits and technologies that allow some drivers to enjoy the open air their electric vehicles take on in an intrepid new way.
Do Electric Vehicles go off-road? I thought that they were city cars.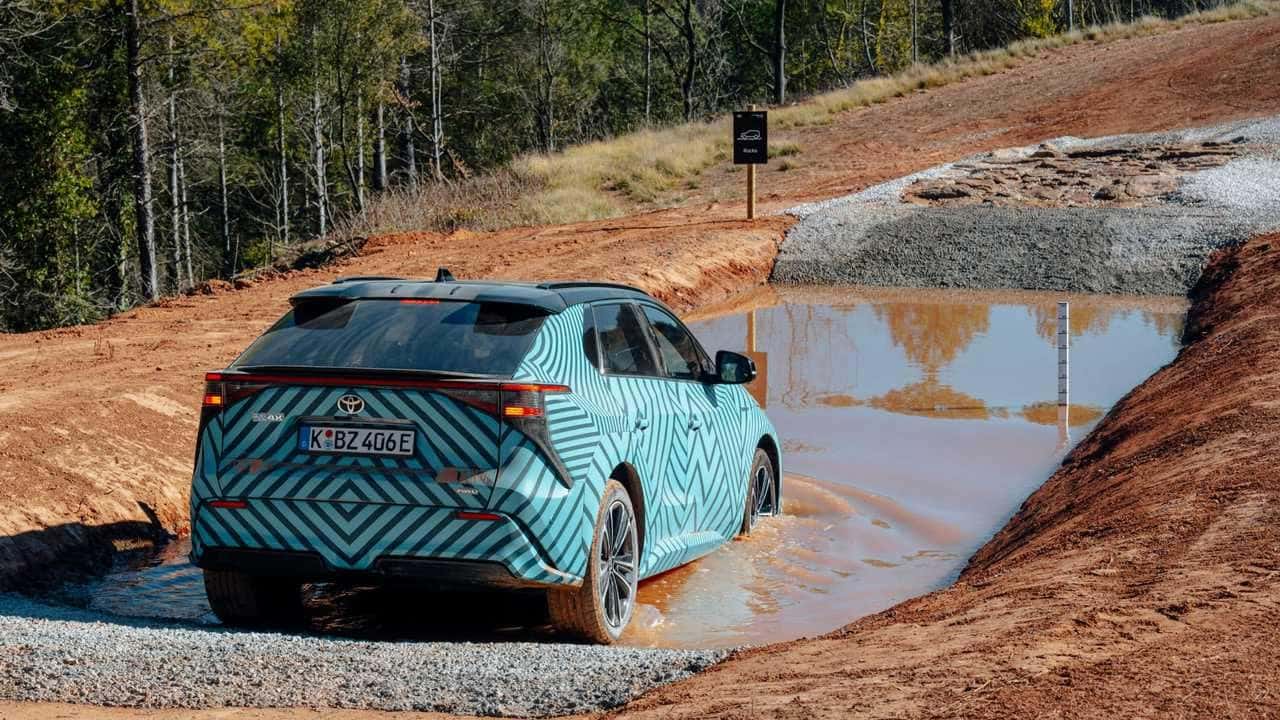 You're not necessarily wrong to think that. EVs traditionally are more equipped to drive well and perform their best while in more densely populated areas, due to the slower speeds and proximity to charging stations. This, however, does not mean that an EV could never be a great choice for off-roading. Electric vehicles are often much lighter than their gas-powered counterparts and have faster acceleration. One of the main issues that is brought up frequently is that many models of electric vehicles on the market do not have the ground clearance you would need to move safely over obstacles found on off-roading trails. While you would likely never take a Prius out rock-crawling, with new and larger electric models being introduced to the market, we can see more electric vehicles participating in outdoor fun while protecting the environment that they play in.
Are there any electric vehicles that are primarily for off-roading?



Yes, there are some EVs specifically designed to take on harsh terrains, but not necessarily vehicles you would find on the conventional car market (yet). There are entire associations dedicated to electric vehicle off-roading. Take Extreme E as a model example. Extreme E is an FIA-sanctioned international off-road racing series that uses purpose-built fully electric SUVs to race in remote parts of the world, such as the frozen tundra of the Arctic, or the blistering Saudi Arabian desert. All racing locations are chosen to raise awareness for some aspects of climate change and provide economical support for those locations. With 30% of the planet's CO2 emissions coming from transport, Extreme E exists to highlight the performance of electric vehicles, using the powerful mix of thrilling sports action, science, and storytelling to accelerate their adoption to reduce CO2 emissions and achieve a more sustainable way of life.
Which Toyota EVs would work for off-roading?



Toyota's new 2022 bZ4X is a promising contender for early off-roading electric vehicles. The bZ4X offers a choice of driving with just the front wheels or having a symmetrical all-wheel drive system experience. The latest generation of X-MODE, with Snow/Dirt and Snow/Mud drive modes, increases grip and traction in icy or off-road conditions. Having these two drive options makes the bZ4X ideal for those who like to spend a little time off the beaten path. Its 8.1-inches of ground clearance provides the appropriate amount of clearance for most off-road needs, but the bZ4X is still not recommended for rock crawling at this time.
Toyota also has an electric vehicle lineup planned of pickups and other off-road SUVs for consumers to look forward to in the next few years. In the meantime, Toyota has many hybrid vehicles which are excellent for off-roading if you are not ready to make a full commitment to EV just yet.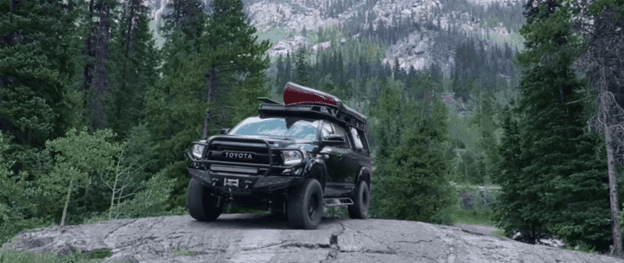 The environmental impacts of off-roading in a gas-powered vehicle are a somber reality of taking a combustion engine vehicle into a delicate ecosystem. While off-roading is a fun outdoor pastime (and even lifestyle for many who enjoy it), you cannot deny that there are implications to releasing toxic pollutants from vehicular exhaust into these environments. These pollutants include excessive carbon monoxide, nitrogen, and sulfur oxides—and unfortunately, much more. These hazardous toxins can have adverse effects on wildlife, so moving in a cleaner direction will help protect the landscape we enjoy for many years to come.
All in all, not every electric vehicle is equipped to take on an off-road trail, but the features that make EV uniquely different from gas-powered vehicles are no doubt advantages that will continue to make EV off-roading better each year. While you're here, check out this video on how well the new Toyota bZ4x can perform in the mud: and don't forget to subscribe to our channel for everything Toyota.