Your Guide to Subaru Culture and Lingo
Blog
Mar 7th, 2022
Eco friendly, all-wheel drive, tearing up the snow and dominating rally races across the world, Subaru stands above most when it comes to their car culture. If we love our Subaru, we all know at least one "Subie" enthusiast who takes it more seriously than we do! Whether or not they drive a WRX or an Ascent, it is easy to recognize that if someone has a Subaru, they have their own language to talk about their favorite ride and activities. Welcome to Subaru culture. From "AutoX" to "Scooby", let's break down some of the most common slang used in the world of Subaru as well as diving into its famed history, culture and lifestyle.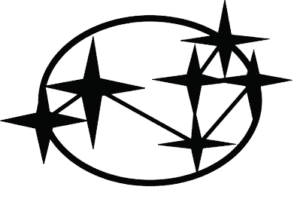 Origin Story
The Subaru Brand was founded in 1953 when 5 Japanese manufacturing companies merged to form Fuji Heavy Industries Ltd. The new company would go on to adapt a cluster of 6 stars as its logo, garnishing the Subaru logo you are most familiar with today. Subaru stands for the Japanese word "unite" as well as a term identifying a cluster of six stars, which the Greeks called the Pleiades – part of the Taurus constellation.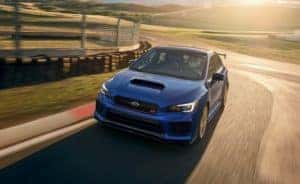 The Great Subie Name
The origin of the term "Subie" (pronounced soo-bee) is cloudy and unaccounted for, but from our research, the term seemed to appear in the late 90s when the Impreza WRX was big on the scene. Our European neighbors like to identify their Subaru as "Scoobarus" and this was noted by a Subaru Forums user as a nod to Scooby-Doo: "It is an English thing, with roots in Cockney rhyming slang. The Impreza is considered a scrappy little car — scruffy in character. Not high in creature comforts or luxury, but it puts out when pressed. The "scruffiness" is similar to the cartoon character Scooby Do's unkept appearance." Now with that cleared up, we can move into the kind of culture Subaru inspires.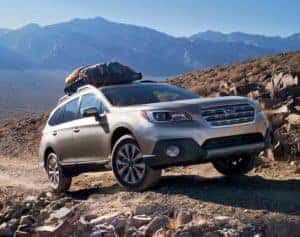 Community Outreach
Subaru has always been a brand that is close with nature and the community, and Subaru owners adopted that mindset as their own. The brand was able to market to the adventurous community by creating an affordable AWD car that can get you to work on the weekdays and into the mountains and backroad trails on the weekends. Smartly, Subaru also partnered with the National Parks of America, raising and donating proceeds to keep parks clean and maintained. Subaru is also big on working with local communities, allowing owners to get involved and excited with the "Subaru Loves…" campaigns, bringing the brand's communities even closer!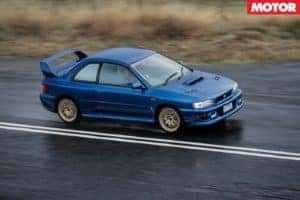 Colors, looks, and style
When you think of the WRX, you can't help but remember the iconic shade of Subaru Blue that has graced each model since the 1990s. This would be World Rally Blue and it debuted in the early 90s when Subaru was first able to break onto the world's motorsports stage. This color and car would go on to win countless WRC championships and is featured on Travis Pastrana's current rally car!
Subarus are also known for their accessories and customization. With loads of aftermarket parts to get your winter sport equipment loaded and ready to go or parts to increase your performance on the track and trails, Subaru offers a plethora of options to customize and create your dream car. Once a car is customized, the owner often has a version of their Subaru that is nothing like any others!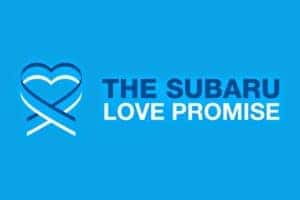 Customer Loyalty
Subaru's core values and branding keep customers coming back for life. With "Love" being a major talking and selling point of their vehicles, it is hard to believe that owners couldn't find something to truly be enamored by on these beautiful vehicles! Subaru uses their "Love Promise" platform to partner with different organizations throughout the year and donate a portion of their sales to benefit awesome causes.  With the love that is generated, Subaru creates lifelong relationships with their customers and partners, generating loyalty that is unmatched.
Other Subaru Terms
AutoX – Autocross
Blobeye – A model year '04-'05 WRX or STI characterized by THIS style of headlights
Bugeye – A model year '02-'03 WRX or STI characterized by THIS style of headlights
Catback — Catback (after the Catalytic Converter) exhaust section
Cateye – A model year '04-'05 WRX or STI characterized by THIS style of headlights
Diff – Differential
Droopeye – A model year '04-'05 WRX or STI characterized by THIS style of headlights
Hawkeye – A model year '06-'07 WRX or STI characterized by THIS style of headlights
Fozzy – Subaru Forester
Pinks –certain STI parts… springs, swaybars, injectors, timing belts. Due to their color.
Pot — (ie. 4-pot brake) pistons on caliper.
RallyX – Rallycross
Rex – Subaru WRX
Saabaru – Saab + Subaru
Scooby – Subaru
Subie – Subaru
We hope this guide was able to help you decipher why Subaru is such a household brand, and why customers are so gravitated towards it. Subaru continues to make quality, lasting vehicles while leaving lots of room for style and customization, and they use outreach to give their customers wonderful reasons to be proud Subaru owners.
What is your favorite part of Subie Culture? Comment below and let us know!
Shop our selection of Subaru vehicles and join the family today!